Hawker Beechcraft 600 OEM Alternative Brake Parts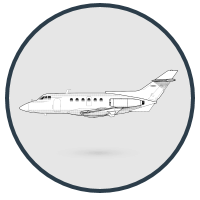 The Hawker Beechcraft 600 mid-size corporate jet is widely used for private and business charter flights. With their long range and advanced avionics, these jets are ideal for both executives and recreational travelers.
FAA approved brake parts from RFS Brakes offer greater safety and security at a better price. Make the switch and discover the difference for yourself.
Brake Overhaul Kits for the Hawker 600
Rapco Fleet Support offers FAA-PMA approved brake overhaul kits to fit Hawker 600 aircraft equipped with Dunlop brake assembly AH52787.