Aircraft Brake Components for the Embraer EMB120 Commuter Aircraft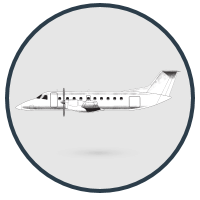 Built by Brazilian aviation manufacturer Embraer, the EMB 120 Brasilia is a common sight at airports throughout the US and the world. Its size, speed, and ceiling gave it an edge over similar commuter aircraft and many regional carriers purchased them for their fleets. Although production of the craft ended in 2001, many regional airlines still fly EMB 120s.
Brake Overhaul Kits for Embraer EMB120 Aircraft
Rapco Fleet Support offers FAA-PMA approved brake kits to for use in Embraer EMB-120 series aircraft equipped with Goodrich P.N. 2-1661 series brakes.
RFS-1661K Embraer: EMB-120ER & EMB-120RT Aircraft equipped with B.F. Goodrich P.N. 2-1661, 2-1585 & 2-1479 series brakes.
Rapco Fleet Support, Inc. to BF Goodrich Part Number cross-reference:
Rapco Fleet Support Distributors
If you have questions about our FAA-PMA products or services, contact us using the link below or call us at (262) 367-6210.
Contact PMA approved brake parts manufacturers at RFS Brakes now for information on high-quality FAA certified aircraft brake parts for the EMB120 aircraft.