Jetstream J31 Commuter Aircraft Replacement Brake Parts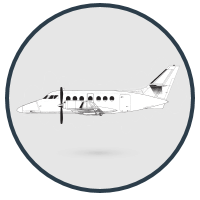 Built by British Aerospace, the Jetstream J31 commuter airliner is a 19 seat regional airliner first flew in 1980, with production aircraft following in 1982. Although primarily used by commuter airlines, it has also seen service in the British Navy, where it is designated the Jetstream T3.
Brake Overhaul Kits for Jetstream J31 Commuter Aircraft
Rapco Fleet Support offers FAA-PMA approved brake overhaul kits for use in British Aerospace J31 jets equipped with BF Goodrich P.N. 2-1522-1 series brakes.
Rapco Fleet Support, Inc. to Goodyear / ABS Part Number cross-reference:
Rapco Fleet Support Distributors
If you have questions about our FAA-PMA products or services, contact us using the link below or call us at (262) 367-6210.