Aviation Brake Parts for Corporate Aircraft
Companies continually seek ways to sensibly control costs and increase profit. Transportation costs are volatile and can be steep, so companies need to do whatever is necessary to improve their bottom line.
Stop Overpaying for Replacement Brake Parts
One smart solution to instantly decrease costs? Stop choosing overpriced OEM replacement brake parts and switch to Rapco Fleet Support FAA PMA approved brake parts.
We Carry PMA Approved Brake Parts for Common Corporate Aircraft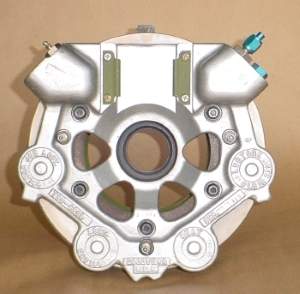 Save thousands on aircraft brake parts by switching from the OEM to PMA components manufacturers.
Rapco Fleet Support offers replacement pressure plates, stationary discs, rotating discs, and wear pads for some of the most popular corporate aircraft in service today. We sell FAA PMA approved aftermarket brake wear parts complying with strict FAA regulations for the following corporate aircraft:
Quality FAA PMA Approved Brake Parts
Our designs, engineering, testing, manufacturing, quality control, and quality assurance programs are uncompromising, comprehensive and rigorous. RFS Rapco Fleet Support uses the latest technology and strictly adheres to Federal regulations to bring the safest products to the market.
Rapco Fleet Support consistently leads the way with our independent all-in-house system to bring you PMA approved aftermarket brake parts with uncompromising value.
Rapco Fleet Support Distributors
For links to distributor websites, visit our distributor page.