Order Aircraft Brake Pads & Have Them Delivered in No Time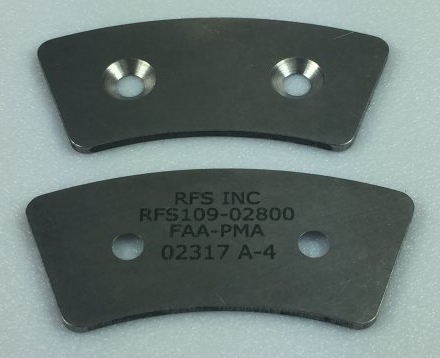 SEARCH BY PART #
Learn more about:
Upgrade Your Aircraft Braking Systems with Wear Pads from RFS
Over time, aircraft wear pads wear away because of the intense abrasive action the brake parts experience while the plane brakes. This puts a lot of strain on the brake disc and when it needs maintenance, it's easier on your pocket to simply replace the wear pads instead of the entire component.
Complete Your Aircraft Brake Assembly with Rapco Fleet Support (RFS)
Rapco Fleet Support makes it easy for you to find the aircraft brake assembly parts you need as quickly as possible so you can be back up in the air as quickly as possible. Our aircraft wear pads are FAA-PMA approved for your peace of mind and our customers agree: our aircraft brake pads are more reliable than their previous ones. Call us today to place your order!
Contact Rapco Fleet Support today for details on distribution.
Rapco Fleet Support Distributors
For links to distributor websites, visit our distributor page.