Providing High Quality FAA/PMA Approved Brake Parts Worldwide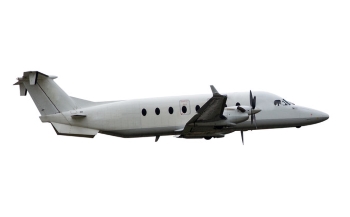 We've helped corporate and commuter aircraft to land safely for the lowest costs since the early 90's.
Since 1987, Rapco Fleet Support has been providing cost savings to airplane brake part distributors and leading commuter airlines around the world by providing an alternative to OEM replacement brake parts. Our designs, engineering, testing, manufacturing, quality control and quality assurance programs are comprehensive and rigorous. RFS Rapco Fleet Support uses the latest technology and strictly adheres to Federal regulations to bring the safest products directly to market worldwide.
Better brake parts. Better prices.
Rapco Fleet Support Has Revolutionized the Aircraft Brake Industry
RFS's revolutionary advantage is our comprehensive all-in-house system. RFS designs, tests, manufactures, and stocks all our parts at our Hartland, Wisconsin headquarters. We have a professional, experienced and courteous staff to support you from sales to installation. Unlike OEMs, we are proactive, innovative, and responsive.
The successful, continued operation of any aircraft fleet relies on adherence to tight margins. For decades, RFS has helped regional and corporate operators generate a profit by dramatically reducing their brake costs. Despite this, OEM manufactures have attempted to discredit PMA manufactured parts ever since their introduction.
The FAA requires manufacturers seeking PMA to establish an approved test procedure before conforming the part, testing, and submitting data for approval. When RFS establishes a test plan to be approved by the FAA, we always set our criteria above the OEM performance standards and airworthiness requirements. We design a better brake, then we build a better brake. We prove it to the FAA, the approving authority, and offer it for sale to operators for less than the OEM part.
The next time you need replacement brake parts, go with the best, not the biggest.
Replacement FAA/PMA Approved Brake Parts for Commuter and Corporate Airliners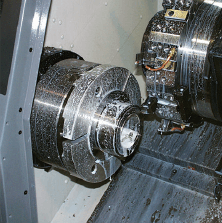 Every brake part we manufacture is vetted and perfected through the comprehensive PMA approval process.
Rapco Fleet Support has helped the aviation industry control costs of air travel for corporate and commuter travelers by providing the best value and the safest standards in the industry. We provide FAA/PMA approved brake parts for some of the top aviation manufacturers in the world, including:
Go With the Best
Rapco Fleet Support has partnered with distributors of aircraft brake parts to deliver serious, FAA/PMA approved brake parts to aircraft operators all over the world. We can do the same for you.