FAA/PMA Approved Aviation Brake Parts for Commuter Aircraft
The cost of repairs, maintenance and parts replacement for commuter aircraft indirectly factors in the cost of domestic and international travel. Trusting only in OEM replacement parts increases costs and drives up the price for travelers.
PMA approved aircraft brake parts from Rapco Fleet Support offer you up to 40% savings for replacement brakes parts, getting you high-quality OEM alternative parts for a much lower cost.
Replacement Brake Parts for Common Commuter Airliners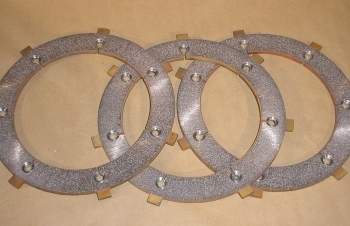 PMA brake parts manufactured by Rapco Fleet Support mean greater quality for a lower price.
Rapco Fleet Support has engineered FAA/PMA approved brake parts for the following models of commuter airliners:
PMA Approval Process Ensures the Safest Performance
OEM's regularly attack independent manufacturers of aftermarket aviation parts who use the PMA process to provide a more cost-effective alternative to OEM parts. They claim you cannot trust replacement parts that aren't sourced from the original manufacturer of the plane.
Time and time again, these claims have been proven to be false. The PMA process is just as strict as the process validating the OEM parts themselves. PMA parts are FAA approved, designed and manufactured under the watchful eye of multiple regulatory agencies.
Rapco Fleet Support provides high quality FAA/PMA approved brake parts for distributors of aviation parts and end users alike. We get you serious brake parts for commuter aircraft for a seriously good price.
Rapco Fleet Support Distributors
For links to distributor websites, visit our distributor page.
For information on our commuter airline replacement brake parts, contact aircraft brake part manufacturers at RFS Brakes today.