PMA Approval Procedures Ensure Safe Brake Parts
Myth: PMA approved parts are less quality than OEM parts.
Busted: Let there be no doubt—the PMA certification process is as rigorous as the process that originally certified the aircraft.
FAA Must Approve the Design and Manufacturing Process of PMA Parts
The two FAA branches involved in approving the design and manufacture of PMA parts are the Aircraft Certification Offices (ACO's) and the Manufacturing Inspection District Offices (MIDO's). ACO's approve the efficacy of the design, and MIDO's authorize/approve the manufacturing facility.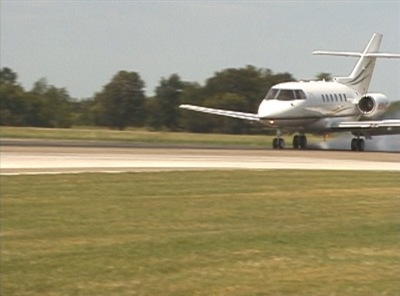 The rigorous PMA process ensures aftermarket brake parts are up to FAA standards.
How the PMA Process Works
Identify Airworthiness Standards to the FAA
Determine the Criticality of the PMA Part
Submit Test Plan for Design Approval
Testing the PMA Candidate Part
PMA applicant Establishes an Inspection System
PMA part Establishes Inspection and Repair Instructions
PMA Applicant Establishes a Continued Operational Safety Plan
PMA approved parts are put through the ringer before hitting the shelves. When you need replacement aircraft brakes for your corporate or commuter jets, you won't find a safer bet than FAA/PMA approved brake parts from Rapco Fleet Support.
FAA/PMA Approved Aircraft Brake Parts Pass Extensive Testing
The PMA process is stringently vetted by the FAA, and PMA parts are put through many tests and auditing organizations before ever getting to sale on the market. The PMA process involves the following steps:
Fact: the integrity of aircraft brake parts provided by Rapco Fleet Support is warranted through the FAA. Our brake parts are a high-quality, more cost-effective alternative to expensive and potentially outdated OEM replacement parts.
For more information on the specifics of the PMA certification, please contact the FAA/PMA parts manufacturers at RFS Brakes today.
❮ Back to News