< All Products
Pressure Plate RFS4115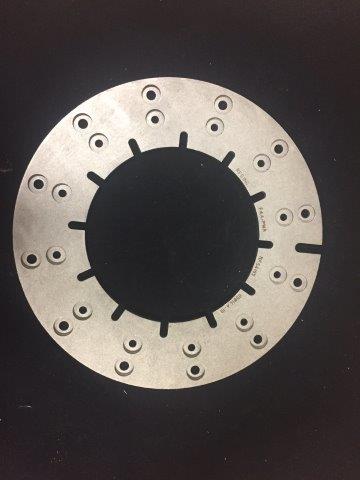 | | |
| --- | --- |
| OEM | OEM PN |
| Dunlop P/N | AHM8974 |
Replacement Pressure Plate for Hawker Aircraft: Get the PMA Advantage
Did we actually say "PMA advantage"? We most certainly did. The era of OEM parts being regarded as higher quality than PMA parts is definitely over. Fact is, PMA parts are every bit the equal of OEM parts, and in many ways are actually superior.
Did we actually say "superior"? We sure did. That's because PMA parts undergo more stringent testing than their OEM counterparts did when they first underwent FAA testing. And in many cases, our aftermarket parts actually performed better than the OEM parts.
We're a leading supplier of all Hawker corporate aircraft brake parts. Visit our Hawker brake parts page to find the right replacement part for your aircraft.
Resources on PMA Aircraft Parts
Get the full story on OEM and PMA parts, then join the hundreds of other fleet managers who source replacement parts from RFS.
If you're flying Hawker aircraft (600, 700, 800, 850 or 900 models, to be precise), our RFS 4115 pressure plate replacement for Dunlop OEM part AHM8974 can save you a lot of money. The only one who doesn't want you doing that is the OEMs.
Contact us for a quote or info on becoming an RFS Brakes distributor.