Quality Manufacturing of Torque Tubes for Commuter & Corporate Aircraft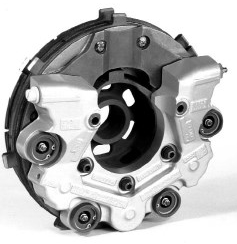 SEARCH BY PART #
Learn more about:
PMA Aircraft Brake Parts from Rapco Fleet Support Improve Braking Systems
Used to prompt flaps and ailerons in aircraft, aviation torque tubes are arguably one of the most important components of a plane's control system. Without dependable parts in place, pilots could never take off knowing their machines weren't in good hands. This is where Rapco Fleet Support (RFS) has made a substantial difference in the aviation industry.
Rapco Fleet Support represents a serious disrupter in the aviation brake parts industry. For decades, OEM went unchallenged by approval processes until PMA brake parts hit the market. FAA-PMA approved aircraft torque tubes are just as rigorously flight tested to ensure GREATER security than OEM parts. RFS supplies customers with PMA brake parts because they're safe and manufactured with precision. Order PMA approved brake parts for corporate and commuter aircraft today.
Rapco Fleet Support Distributors
For links to distributor websites, visit our distributor page.
Contact RFS Brakes for further information on the PMA process and our FAA approved brake parts.