High Quality Brake Components for Corporate and Commuter Aircraft
Rapco Fleet Support is the industry leader in the manufacture of high-quality, independently engineered and tested PMA approved aircraft brake parts. We make aviation brake parts for commuter and corporate airliners such as the Embraer EMB120, the Cessna Citation 500 or 550 and King Air 200, among others.
We manufacture OEM alternative brake parts.
PMA Approved Corporate Aircraft Replacement Brake Parts
Aircraft brake manufacturer, Rapco Fleet Support, designs, tests, manufactures and sells FAA/PMA approved aviation brake parts for the following corporate jets:
Globalized businesses increasingly rely on aircraft to facilitate interstate and international business. FAA/PMA approved brake parts from RFS ensure that corporate aircraft remain in perfect and safe working order for a long life of global travel.
PMA Approved Commuter Aircraft Replacement Brake Parts
We supply independently engineered and PMA approved brake parts for versatile, small commuter aircraft and larger corporate aircraft: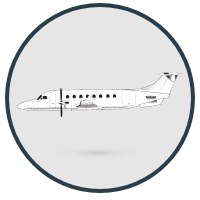 OEM alternative brake parts for Beech 1900C & 1900D commuter aircraft.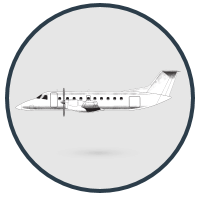 FAA approved aircraft brake parts for the Embraer EMB-120 commuter aircraft.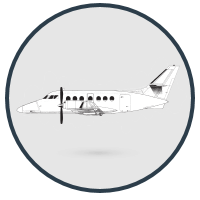 High quality, thoroughly tested PMA brake parts for the Jetstream J31.
Rapco Fleet Support provides the highest quality and value commuter airline brake parts to keep costs of air travel under control, thus increasing consumers' ability to travel at their leisure.
PMA Approval Process Ensures Aircraft Parts are Safe and Effective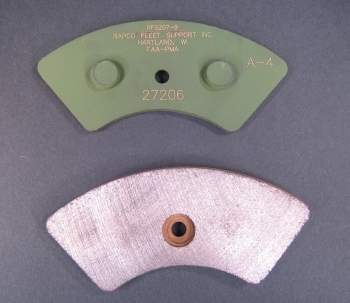 Wear pads, discs, plates, rivets and more PMA brake parts are available from Rapco Fleet Support.
The old myth pushed by OEM companies that PMA parts aren't as reliable as OEM replacement parts is dead. Time and time again, the evidence and data from the FAA itself confirms PMA approved parts are a legitimate and safe option for replacement aircraft brake parts. When weighing OEM vs. PMA brake parts, you must consider quality and price. PMA approved brake components come out on top in both respects.
Compliance with FAA Regulations Means a Safer Brake Part
In the face of legitimate competition from serious aftermarket brake manufacturers, OEM's have continually pushed the agenda that their original manufactured parts are safer than PMA approved components. It's just not true. The PMA approval process is corroborated by strict FAA rules and regulations, including certification procedures, maintenance, rebuilding and alteration based on exhaustive inspection and flight testing.
Better brake parts. Better prices.
Rapco Fleet Support Distributors
For links to distributor websites, visit our distributor page.
FAA-PMA Approved Replacement Brake Parts for: