World Leading Manufacturers of PMA Approved Brake Parts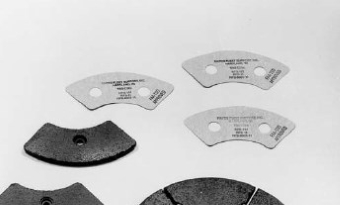 SEARCH BY PART #
Learn more about:
Enhance Your Aircraft Brake Assembly with FAA-PMA Approved Brake Lining
Rapco Fleet Support manufactures every part of critical brake assembly systems for private aircraft, including brake lining of wear pads.
Tasked as the frontline defense against extreme heat on braking, the lining must be tough against friction but malleable enough to maximize the dissipation of heat rather than absorption and undue wear.
RFS brake linings last longer and stand up to more use than OEM competitors.
Looking to get out from under the foot of predatory OEM pricing? You're not alone. Rapco Fleet Support offers an alternative: FAA-PMA approved aircraft brake linings and other airplane brake parts. OEM alternative aircraft brake parts from Rapco Fleet Support offer big cost savings while improving on safety and making a safer flight for pilot and rider.
The only thing standing between you and 1) lower prices 2) greater peace of mind is a quick call to Rapco Fleet Support in Hartland, WI. Make the PMA switch today.
Rapco Fleet Support Distributors
For links to distributor websites, visit our distributor page.
Contact Rapco Fleet Support to order aircraft brake lining for private corporate aircraft.