PMA-Approved Aircraft Brake Part Manufacturers
Wisconsin Aviation Parts Manufacturer: A Trusted Supplier for Over 25 Years
At RFS, safety is our number one priority. There is no compromise when the aviation industry has to contend with escalating fuel and maintenance costs. Survival demands vigilant budgeting wherever possible without any trade-offs. This is where Rapco Fleet Support takes off.
Serious Aircraft Brake Components. Serious Savings.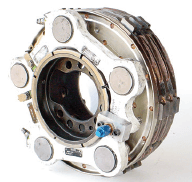 OEM alternative brake assemblies and kits for private aircraft.
Rapco Fleet Support's FAA-PMA brake components are of the highest quality and offer superior value compared to what OEMs offer. Since the early 1990s, our aviation brake products have helped regional airlines and corporate fleet operators dramatically reduce expenses without a single Airworthiness Directive.
Rapco Fleet Support manufactures brake components for some of the most widely used fleet and corporate aircraft. We take pride in our ability to get the highest quality PMA parts to our customers quickly through a worldwide network of distributors. All RFS brake components are made entirely in the USA.
Why Choose RFS Rapco Fleet Support FAA-PMA Brake Components
A Better Brake Part from Design to Delivery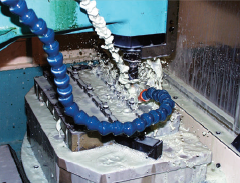 PMA parts undergo intense testing and inspection.
To get FAA-PMA approval for our brake parts, we set the bar high. Our designs, engineering, testing, manufacturing, quality control, and quality assurance are comprehensive and rigorous. We document thousands of dynamometer test landings and FAA regulated flight tests which include, but are not limited to, max weight landings, water contaminated runway landings and rejected take-offs. Quite simply, we build the safest, longest-lasting, best-performing brake parts.
Faster Turnaround
There are many advantages to having a comprehensive all-in-house system. For starters, we're far more proactive, innovative, and responsive than our OEM counterparts. RFS manufactures and stocks all our parts right here in Hartland, Wisconsin USA. In most cases, orders ship the same day. Our professional, experienced and courteous staff is here to support you from sales to installation.
Serious Savings
Because RFS is a comprehensive all-in-house system, we can pass on substantial savings in efficiency and cost to you. For example, we stock convenient Hot-Pac Brake Overhaul Kits among individual components and we have actual professionals serving our customers—from sales questions to technical issues.
When considering OEM vs. PMA parts, it ultimately comes down to price. There really is no competition. Our PMA parts will beat OEM prices every time.
What REALLY Comes with These Boxes?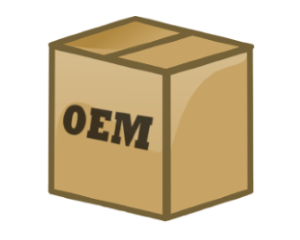 Annual price increases
Slow delivery
Impatient, dismissive attitude
Old technology
Eligibility through FAA-PMA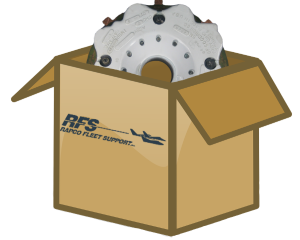 Large cost savings over OEM
Quick delivery
Helpful attitude
New technology
Eligibility through FAA-PMA
All of our customers have experienced the differences between Rapco Fleet Support, Inc. and the big OEMs. We're smaller, nimbler, easy to work with, and a lot less expensive. They're the opposite.
The only similarity is both products are installed in the same wheel assembly with FAA-PMA installation authority. When OEM parts are installed as a replacement, eligibility is through FAA-PMA authority. Same as our brake parts.
The OEM's received their PMA by simply being on the aircraft when the TC holder received certification. We earned PMA by proving performance with hundreds of stops on a dynamometer and a strict FAA mandated flight test schedule. Testing included normal landings under different conditions as well as at wear-limit Rejected Takeoffs. Our brake parts actually exceed OEM performance standards and airworthiness requirements.
PMA Approval Process Complies with FAA Rules and Regulations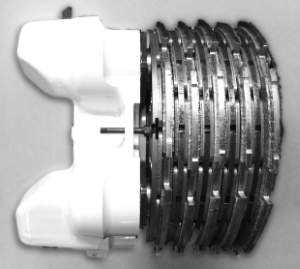 We offer safe OEM alternative brake parts for distributors and end-users around the world.
From conception to manufacturing, Rapco Fleet Support must follow rigorous compliance standards to legally produce and sell brake parts for mid-size and large commuter and corporate aircraft.
We adhere to a strict FAA/PMA approval process to ensure our brake components are fit for Beechjet, Hawker, Sabreliner, and King Air airplanes worldwide.
View more information on FAA rules and regulations for the PMA approval process.
Still Paying OEM Prices For Brakes? Let's Put A Stop To That Right Now
Rapco Fleet Support works through a worldwide distributor network to serve the needs of our customers wherever they may be.
RFS has helped thousands of aircraft operators keep flying, whether it be for business or leisure, near or far. We can help you do the same.
Rapco Fleet Support Distributors
If you have questions about our FAA-PMA products or services, contact us using the link below or call us at (262) 367-6210.